They are highly intelligent, although they don't always see things the way we humans do. Most of them love kids, becoming marshmallows in tiny hands.
These puppies are introduced to a variety of people when young.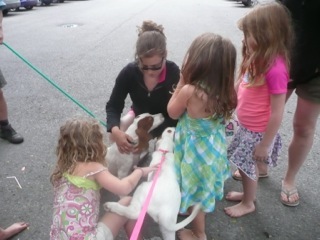 Setters are highly energetic, and require some serious running on a regular basis. What a beautiful sight to see a pair or group of Irish Red and White Setters frolic and race, muzzles lifted to read the breezes.
Below: two youngsters enjoying the snow.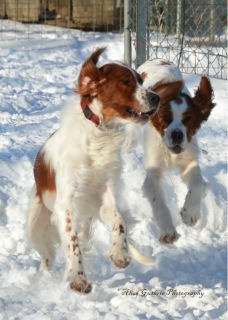 In the field these Setters are serious to the job at hand. Scenting ability is generally good, and if birds are there to be found, the Irish Red and White Setter usually finds them. An Irish Red and White Setter gives delight to the hunter's eye as well as the companionship of an efficient hunting partner.
4 months old Chrissie points her first bird. An older pup, Ronnie, shows good point. The Club holds an assessment day. Intensity shown by Jill.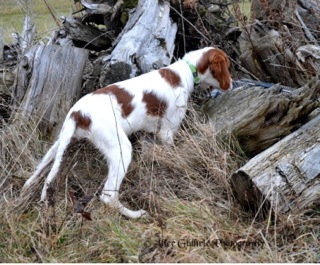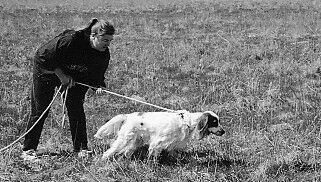 Irish Red and White Setters attract attention and admiration in the show ring, with their flashy parti-coloured markings, and stylish bearing.


They also can be found competing in other events like flyball, obedience, and agility.
Liz and Zydeco's new C.D. We do have a Flyball Ch. in the breed in Canada. Heather's Kia.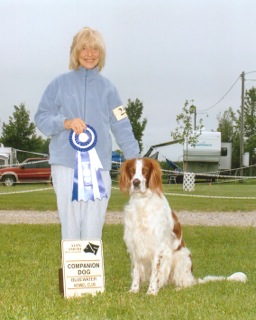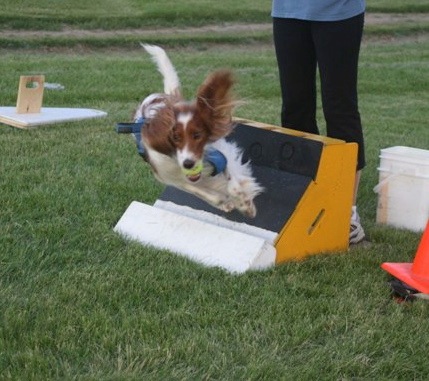 At home, as part of the family, Setters enjoy comfort and being close to their people. They are not a breed that handles isolation in a kennel well. They are generally quiet when indoors, but often excitable when company first arrives, greeting guests enthusiastically, then settling soon into furry rugs.
The Irish Red and White Setter Club of Canada exists to promote the breed and to educate and encourage owners of these wonderful dogs. You are invited to join us, whether your interest is in hunting, showing, or just enjoying the company of your best friend. Your ideas and input are welcome. Please contact any member of the executive for more information on this lively and lovely breed.